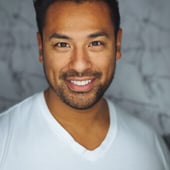 Boat Insurance from Massachusetts Agents
What is it?
Boat insurance provides important protections for boats, boat owners and passengers while they're on the water. It can extend protection to when a boat is on land, too.
Who needs it?
Most boat and jetski owners in Massachusetts can benefit from the protections that boat insurance provides. Even owners of small boats may want liability coverage.
Coverages
Medical Payments Coverage

Bodily Injury Liability Coverage

Collision and Comprehensive Coverage

Property Damage Liability Coverage

Coverage for Equipment, Towing, Etc.




What is boat insurance?
Operating boats and jetskis in Massachusetts comes with inherent risks, including property damage, injury and drowning risks. Boat insurance won't stop an accident from occurring, but it may provide important financial protection should something bad happen on the water.
Boat insurance is similar to car insurance in some ways, but there also are significant points of difference. The coverages in boat policies are generally adapted to better suit on-water risks, even if the terms of the coverages themselves are the same as what's found in car policies.
Who in Massachusetts should carry a watercraft insurance policy?
Most people who have a boat or jetski kept in Massachusetts ought to consider a watercraft insurance policy. Not having insurance can leave a boat unprotected if it's damaged -- and boaters unprotected if someone's injured or worse.
Moreover, many boat and watercraft owners are required to carry insurance. Boat loans and leases commonly require insurance to protect the lender's interest in a vessel, and some marinas require a minimum amount of liability protection.
An insurance agent who specializes in watercraft insurance can help boaters who financed or leased a vessel make sure they have any required insurance coverages in place.

What coverages do watercraft policies offer boaters?
As mentioned, some of the coverages found in watercraft policies often sound similar to those found in car policies. These may include:
Collision & Comprehensive Coverage: Might cover damage to the insured watercraft
Medical Payments Coverage: Might cover injuries sustained by people on the watercraft
Property Damage Liability Coverage: Might cover damage to other watercraft and property
Bodily Injury Liability Coverage: Might cover injuries sustained by other boaters or people
Some coverages found in watercraft policies clearly are more specialized for watercraft. For instance, these policies may offer:
Coverage for safety equipment that's kept on the insured watercraft

Coverage for sports equipment (e.g. fishing poles, skis) that's kept on the watercraft

Coverage for towing to the nearest launch or marina

Coverage for the recovery of a sunken watercraft
As is true with almost all insurance policies, the exact coverages that a particular watercraft policy offers can vary.
Do homeowners insurance coverages extend to watercraft?
When considering how homeowners insurance coverages might apply to boats, it's important to check both personal property coverage and personal liability coverage. Personal property coverage normally protects belongings, which small boats might be included among. Personal liability coverage normally protects against accidents, possibly including ones occurring on the water.
With both coverages, whether the coverage extends to a boat depends on the policy and the boat. Some homeowners policies do provide limited coverage, but the coverage typically only applies to boats under a certain length and under a certain horsepower. Not all policies offer coverage, and even those that do may have low limits for damage to the watercraft itself.
A knowledgeable insurance agent can help boaters review their homeowners insurance to see whether any coverages might apply when out boating.

Do boaters need watercraft insurance when renting a boat or jetski?
Renting a boat or jetski presents a complex insurance situation, and one that should be discussed with a knowledgeable agent.
In general, insurance should be in place when renting either a boat or jetski. Insurance might be obtained through an existing watercraft insurance policy, a standard insurance policy that's included with the rental, an optional insurance policy that's available through the rental, a homeowners insurance policy, a credit card's benefits, or a new short-term watercraft policy.
An agent can help explore all of these options and find the best solution for a rental situation.
How can boaters in Massachusetts get quotes for boat insurance?
For assistance with boat insurance, contact the independent insurance agents at Norwood Insurance Agency. Our agents can help you compare quotes from multiple insurance companies in Massachusetts, and we have the expertise to help you determine which policy option best suits your situation.