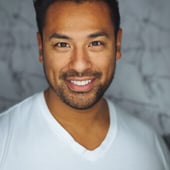 Snowmobile Insurance from Massachusetts Agents
What is it?
Snowmobile insurance provides essential protections for snowmobiles, snowmobile owners and passengers.
Who needs it?
Residents who have a Massachusetts-registered snowmobile are generally required to carry snowmobile insurance that meets the state's minimum requirements.
Possible Coverages
Personal Injury Protection (PIP)

Comprehensive & Collision Coverage

Bodily Injury Liability Coverage

Property Damage Liability Coverage

Uninsured Motorist Coverage
What is snowmobile insurance?
Operating snowmobiles comes with certain risks, as approximately 14,000 injuries and 200 fatalities can be attributed to them each year in the U.S. Having insurance won't prevent an accident from causing injuries or worse, but snowmobile insurance can help Massachusetts residents navigate the financial consequences that follow after an incident.
Snowmobile insurance is specialized personal insurance for snowmobilers. Most policies come as package policies, allowing riders to customize their coverages so long as a policy still meets the state's minimum requirements.
Who in Massachusetts should purchase a snowmobile policy?
In order to register a snowmobile in Massachusetts, residents generally must maintain minimum levels of insurance. Failing to maintain the required insurance coverages can result in fines and compromised registration, not to mention significant liability or property risk if something happens.
Out-of-state riders who bring their snowmobiles in to Massachusetts normally are likewise required to maintain minimum levels of insurance. These requirements may be similar to or different from what a rider's home state requires.
Many snowmobile owners choose to purchase more insurance than is legally required, so they're better protected when on the trail. An insurance agent who specializes in this type of insurance can help riders find a policy that provides appropriate protection.

What coverages are available through snowmobile policies?
The coverages found within snowmobile policies resemble those found in car policies at points, but the terms of snowmobile policies' coverages are adjusted for the particular risks that this sport presents. Some coverages that policies might offer include:
Bodily Injury Liability Coverage: May cover injuries to persons not on the snowmobile
Personal Injury Protection: May cover injuries to persons on the snowmobile
Collision Coverage: May cover damage to the snowmobile occurring in an accidents
Comprehensive Coverage: May cover damage to the snowmobile occurring in non-accident incidents
Accessories Coverage: May cover damage to and theft of snowmobiling accessories
Uninsured and Underinsured Motorist Coverage: May cover accidents involving improperly insured drivers/riders
Do snowmobile policies come with roadside assistance?
As is the case with car insurance policies, many snowmobile policies also offer roadside assistance. Having towing coverage can be quite helpful if a snowmobile ever breaks down.
Before purchasing any policy's roadside assistance, snowmobilers should carefully review the applicable terms with a knowledgeable insurance agent. Some policies will only offer towing from an actual roadside, while others will extend towing coverage to trails and other off-road locations.
Riders will want to choose a roadside assistance option that makes sense for where they go snowmobiling.
Should riders insure their snowmobiles over the summer months?
When snowmobiles are stored over summer and not used, owners may not need to maintain the same level of insurance coverages. Doing away with insurance altogether is often inadvisable, though.
Canceling a snowmobile policy outright can create a coverage gap, which could lead to higher rates in the future. Cancellation also leaves a snowmobile unprotected if it's damaged while in storage.
Another option is to adjust a snowmobile policy's coverages for the summer months. Reducing coverage so that only damage to the snowmobile is covered will reduce premiums while maintaining essential protection. It'll also avoid any possibly problematic gap. A knowledgeable insurance agent can assist with seasonally adjusting coverages.
How can snowmobilers get quotes for snowmobile insurance?
For help finding snowmobile insurance in Massachusetts, contact the independent insurance agents at Norwood Insurance Agency. Our agents can help you explore quotes from several insurance companies in the state, and we'll make sure you find the best policy for your snowmobile.