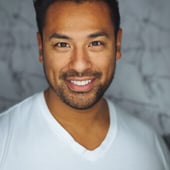 Personal Umbrella Policy Coverage from Massachusetts Agents
What is it?
Personal umbrella policies offer secondary protection against expensive liability lawsuits. The policies' coverage commonly supplements protections offered by underlying insurance policies.
Who needs it?
Anyone who wants additional protection against liability lawsuits may benefit from personal umbrella insurance. Everyone from dog owners to high-net-worth individuals might want a policy.
Possible Coverages
Normally extends protections that underlying policies, such as the following, offer:
Auto Insurance

Homeowners Insurance

ATV Insurance

RV Insurance

Boat Insurance
What is a personal umbrella policy?
While primary insurance policies can provide substantial coverage, there are upper limits on the protection that these policies afford. Massachusetts residents who want additional protection may supplement primary policies with a secondary personal umbrella policy.
Personal umbrella policies themselves have limits on their coverages, but these limits frequently are in the millions. The coverage becomes quite substantial when combined with a primary policy's coverage.
What Massachusetts residents can benefit from a personal umbrella policy?
Many Massachusetts residents can benefit from the supplemental protection that personal umbrella insurance provides, as almost anyone can be sued and liability lawsuits can be quite expensive. The following are a few examples of how the insurance could help protect different people:
Residents with high net worths might be targeted by opportunistic lawsuits

Families with beloved properties might be forced to sell in order to cover a lawsuit

Dog owners might be responsible for a bite or attack that their dog makes

Boat owners might be responsible for a tragic and expensive boating accident

Athletes in contact or high-risk sports might be held responsible for others' injuries

Landlords might be sued if their tenants or tenants' guests are injured on a property
An insurance agent who knows personal umbrella insurance well can give further examples where having secondary coverage may be helpful.

What types of primary insurance policies can be supplemented with personal umbrella policies?
Personal umbrella policies can supplement a wide variety of primary insurance policies, and many personal umbrella policies are able to provide secondary coverage for multiple primary policies simultaneously.
A few types of primary policies that personal umbrella policies might provide secondary coverage for include:
There are still more types of primary policies that may be supplemented with extra coverage.
How much does personal umbrella insurance cost?
Even though personal umbrella policies typically offer coverage in millions of dollars, premiums for these policies tend to be quite affordable. Insurers are able to offer low premiums because these policies act as a secondary form of insurance, and claims against the policies are less likely.
Despite claims against these policies being less likely, coverage can be invaluable should a major lawsuit be filed. If legal costs and a settlement exceed a primary policy's limits, this is one of the best forms of additional insurance protection.
What are retention limits on personal umbrella policies?
Sometimes personal umbrella policies will fill in coverage gaps that primary policies have. In these cases, personal umbrella policies will normally have a retention.
Retentions are generally self-insured amounts that a policyholder must pay out-of-pocket if there's a claim without underlying coverage in place. Although termed differently, retentions function much like deductibles do on primary policies.
A retention may be anywhere from a few hundred dollars to tens of thousands, depending on the terms of an umbrella policy.
How can Massachusetts get a personal umbrella policy quote?
For assistance with personal umbrella coverage, contact the independent insurance agents at Northwood Insurance Agency. Our Massachusetts agents can request quotes from multiple insurance companies, and have the expertise needed to help you find the best available personal umbrella policy.