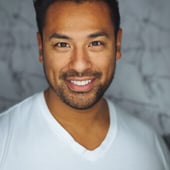 Commercial Umbrella Insurance from Massachusetts Agents
What is it?
Commercial umbrella insurance provides supplemental liability coverage for expensive covered lawsuits. The coverage commonly extends protections offered by underlying insurance policies.
Who needs it?
Most Massachusetts businesses can benefit from having commercial umbrella coverage, since almost any business can be named in a major liability lawsuit.
Possible Coverages
Might extend the protections of underlying insurances, such as:
Business Auto Insurance

General Liability Insurance

Product Liability Insurance

Professional Liability Insurance

Other Liability Coverages
What is commercial umbrella insurance?
Businesses across industries and locations are exposed to arrays of risks, including potentially large liability risks should something happen. In the event of a liability lawsuit, commercial umbrella insurance may give Massachusetts businesses added protection.
Commercial umbrella insurance is a form of supplemental liability coverage. The insurance normally adds onto the protections of underlying policies, extending limits in the event that an underlying policy's limit is reached. Commercial umbrella policies sometimes also fill in coverage gaps that underlying policies have.
What Massachusetts businesses should have commercial umbrella coverage in place?
Many different businesses in Massachusetts can benefit from having commercial umbrella coverage, for almost any business can face a liability lawsuit that becomes expensive. While some industries are more prone to lawsuits, virtually none are completely immune from them.
The following are a few examples of how the coverage could help different businesses:
Small Businesses: Frequently have limited resources available to fight lawsuits with
Large Corporations: Frequently have substantial liability risk because of their size
Asset-Heavy Businesses: Sometimes are targeted by opportunistic lawsuits
High-Risk Businesses:: Sometimes have elevated liability risk due to their industry
There are still many other businesses that might want coverage. An insurance agent who knows commercial umbrella well can help sole proprietors, professionals, firms, manufacturers and others determine whether a policy makes sense for them.

Are excess liability coverage and commercial umbrella coverage the same?
Both excess liability coverage and commercial umbrella coverage normally provide supplemental liability protection, but they differ in the extent of protection that's given.
Excess liability usually takes on the terms, conditions and exclusions of a single underlying policy. In essence, this supplemental coverage frequently extends the protections of only one primary policy.
Commercial umbrella usually comes with its own terms, conditions and exclusions. This not only allows commercial umbrella to supplement multiple underlying policies, but it also sometimes even fills in coverage gaps that underlying policies have.
Both types of supplemental liability insurance have their uses, but businesses that need multiple underlying policies' limits extended typically are better served by umbrella insurance.
What are retentions in commercial umbrella policies?
When commercial umbrella policies fill in coverage gaps, self-insured retentions commonly apply. These generally are amounts that a business must pay out-of-pocket, before the policy will begin covering an applicable claim. The retentions work much like deductibles do in other policies.
How much are premiums for commercial umbrella policies?
Insurance companies consider many factors when setting premiums for commercial umbrella policies. Premiums overall tend to be quite affordable, however, because this is a secondary and not primary insurance.
An independent insurance agent can help businesses find the most affordable coverage that still meets their needs. Independent insurance agents aren't connected to any one company, so they can compare quotes from multiple companies offering policies.
How can businesses in Massachusetts get quotes for commercial umbrella insurance?
For assistance with commercial umbrella insurance, contact the independent insurance agents at Norwood Insurance Agency. Our Massachusetts agents can help you explore commercial umbrella quotes from various insurers, and we have the expertise necessary to help you determine which policy quote best meets your business's supplemental liability needs.