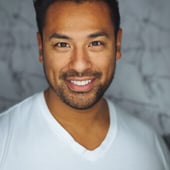 Cyber Insurance from Massachusetts Specialists
What is it?
Cyber insurance helps protect against digital risks that businesses face in the 21st Century. For online attacks and data breaches, this is one of the best insurances to have.
Who needs it?
Online attacks and data breaches are becoming increasingly common, and few businesses no longer face these risks. Any business that sends, receives or stores data online might want this coverage.
Possible Coverages
Network Security Privacy Liability

Employee Privacy Liability

Electronic Media Liability
What is cyber insurance?
The advent of the internet has created new risks for businesses, and many of the new digital risks will only become more prevalent as cloud-based services grow. Cyber insurance can help Massachusetts businesses better protect themselves against many of the risks that come with using digital data.
Because cyber insurance is still a newer type of commercial insurance, the coverages in these policies aren't fully standardized. Businesses should work closely with an insurance agent who knows these policies well when they're looking for coverage. A knowledgeable agent will be able to explain the differences between various policy options.
What Massachusetts businesses should purchase cyber liability insurance?
Most businesses in Massachusetts can benefit from having cyber liability insurance, for few businesses are immune from digital risks. The coverage is becoming more and more important, as online attacks and data breaches increase in frequency.
The following examples illustrate how different businesses might face cyber risks:
Gas Stations: Pump skimmers could steal customer credit card data at the time of purchase
Medical Providers: HIPAA laws could be violated when electronic health records are mishandled
Lawyers: Sensitive information could be compromised if sent to incorrect parties by accident
Financial Advisors: Clients' financial information could be stolen if network security is breached
Remote Businesses: Data could be compromised if employees accidentally leave devices in a public place
Depending on a cyber liability policy's terms, it may provide coverage for situations such as these.

What coverages do cyber liability insurance policies offer businesses?
Cyber liability insurance policies might offer businesses a variety of coverages. Some of the more common protections are:
Network Security Privacy Liability: Might cover data breaches violating state and/or federal regulations
Employee Privacy Liability: Might cover data breaches of employees' personal information (e.g. SSNs, bank account details)
Electronic Media Liability: Might cover defamation, trademark infringement and plagiarism related to digital media
In some cases, businesses may also want to look for coverage that extends to vendors' data breaches. If a business is responsible for data, it could be sued even if the data is compromised because of a vendor's actions. A knowledgeable insurance agent will be able to assist with finding this type of protection if it's needed.

What kinds of incidents are covered by cyber liability policies?
The above examples illustrate some of the incidents that cyber liability policies may cover. Broadly speaking, these policies often cover incidents caused by:
Digital Theft (e.g. employee theft of files or other digital assets)

Unauthorized Access (e.g. successful breach of network security)

Human Error (e.g. accidental sharing of confidential information)
In the event that incidents such as these occur, a policy might cover several costs, possibly including:
Security Events (e.g. notifying customers and providing credit monitoring)

Loss of Assets (e.g. the loss of files due to computer damage or software corruption)

Loss of Revenue (e.g. the loss of revenue due to related downtime)
How can Massachusetts businesses get quotes for cyber insurance?
For assistance with cyber insurance, contact the independent insurance agents at Norwood Insurance Agency. Our agents are well-versed in this type of commercial insurance, and we can recommend policies from the best Massachusetts insurers. With our assistance, your business can be well protected against digital risks.