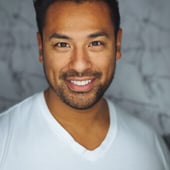 Personal Health Insurance from Massachusetts Agents
What is it?
Personal health insurance helps with covered medical expenses, often assisting with everything from routine preventative care to life-saving cancer treatments.
Who needs it?
Almost everyone should have health insurance, but employer and government plans aren't always available. Private health insurance may offer a solution when coverage isn't otherwise available.
Possible Coverages
Health insurance policies commonly offer coverage for services including:
Preventative Care
Specialist Appointments
Prescription Drugs
Emergency Room Visits
Ambulatory Services
What is personal health insurance?
When injuries and illnesses strike, escalating medical bills can soon follow. Personal health insurance helps Massachusetts residents manage their covered medical bills, often assisting with routine prescriptions, emergency room visits, chronic care and much more.
Personal health insurance is highly specialized and complex. Policies normally have multiple coverages, each of which can have its own deductibles, copays, coinsurances, limits and other considerations. Because health insurance is so detailed, individuals should work closely with an insurance agent who knows this insurance well when comparing policy options.
Who in Massachusetts needs private health insurance?
Many Massachusetts residents receive health insurance through an employer-sponsored plan, and some qualify for government programs such as Medicare or Medicaid. For individuals who don't have these options, however, private health insurance may be the most affordable way to obtain coverage.
In some situations, residents who have primary health insurance may choose to purchase a secondary policy. Perhaps the most common example of this is when seniors supplement their Medicare coverage with a supplementary Medigap insurance policy. Individuals in select other situations might consider purchasing a secondary health insurance policy.
An insurance agent who knows health insurance well can help residents determine whether they should purchase private health insurance, either because coverage isn't otherwise available or because they want additional coverage.

What is a high-deductible health plan?
High-deductible health plans (HDHPs) typically have high deductibles but can be paired with a health savings account (HSA).
A policyholder's financial responsibility for routine appointments, prescription drugs and most minor care may be quite substantial. There generally is coverage for more expensive care, though, and the policyholder can save money within an HSA. HSAs offer tax benefits if the money saved in them is used for eligible medical expenses.
Does private health insurance provide dental and vision insurance?
Dental and vision normally don't fall within the scope of private health insurance. While health insurance might cover dental or vision procedures in the event of major trauma, routine care normally is covered by dental insurance and vision insurance.
Dental and vision policies are usually distinct from health policies, and purchased separately. An insurance agent who's familiar with health policies can likely assist with these other policies as well, however.
How much does health insurance cost when purchased privately?
Premiums for health policies vary greatly, because there are many factors that impact how much coverage costs. Everything from a policyholder's age, gender and other personal information, to a policy's deductibles, coverages and limits can impact cost.
The easiest way to find out how much health insurance will cost in a specific situation is to work with an experienced insurance agent. An experienced agent will know how to determine what coverages, deductibles and limits should be included in a policy, and then how to compare policies that offer the desired terms.
How can Massachusetts residents get personal health insurance?
For assistance with personal health insurance, contact the independent insurance agents at Norwood Insurance Agency. Our agents can help you compare coverage options from multiple insurance companies that underwrite policies in Massachusetts, and we'll make sure you find one that provides solid protection for you and/or your family.