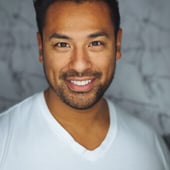 General Liability Insurance from Massachusetts Agents
What is it?
General liability insurance offers protection against common liability risks that many businesses face. This is one of the most common and most foundational commercial liability coverages.
Who needs it?
Most Massachusetts businesses probably should have general liability insurance in place. The risks it protects against arecommon across industries, and few businesses are free of all liability risks.
Possible Coverages
Property Damage Coverage

Bodily Injury Coverage

Personal Advertising Injury Coverage




What is general liability insurance?
Most businesses in Massachusetts are exposed to various common liability risks, such as slip-and-fall accidents and defamation claims. Should a business be sued for one of these reasons, general liability insurance may offer protection.
In the event of a covered lawsuit, general liability insurance will normally assist with legal fees and settlement costs. Payments for covered suits frequently begin as soon as the covered suit is filed (and well before it concludes).
What Massachusetts businesses should purchase general liability coverage?
General liability coverage is widely helpful across industries, and most businesses throughout Massachusetts probably should carry the coverage. Few (if any) businesses have no need for liability protection against common risks.
Additionally, businesses normally shouldn't rely on their incorporated structure to provide protection against common liability risks. Although S-corporation, C-corporation and limited liability corporation structures may provide some legal protections, the structures usually don't protect businesses themselves from liability lawsuits. That's what liability insurances, like general liability, are for.

What coverages are included within general liability policies?
General liability policies frequently have sub-coverages that further define how a policy's general liability coverage applies. Some sub-coverages that a policy might offer are:
Property Damage Coverage: May cover damage to others' property that results from common accidents
Bodily Injury Coverage: May cover injuries to others property that result from common accidents
Personal Advertising Injury Coverage: May cover slander, libel and false advertising claims
Depending on a policy's terms, any bodily injury coverage provided may be limited to a business's premises or extended to off-site locations.
Along with these basic coverages, some generally liability policies also have coverage for product liability or other risks. Any such additional coverage may be quite limited, though, and a more specialized policy may be in order if the additional coverage is truly needed.
Does general liability's bodily injury coverage extend to employee injuries?
Any bodily injury coverage included within a general liability policy is unlikely to protect against injuries that employees sustain while working. Coverage for injuries is usually restricted to third parties, such as customers and vendors, and doesn't apply to employees.
Workers compensation is the main commercial insurance that broadly protects against workplace injuries.

What package policies make general liability coverage available?
While general liability coverage can be purchased on its own, most businesses acquire it through a package policy.
Both business owners policies and commercial package policies frequently offer general liability alongside other protections. Business owners policies tend to be the more basic of the two package policy options, whereas commercial package policies often are more comprehensive and more flexible in their protections.
Bundling general liability along with other protections makes managing insurance more convenient. It also often leads to premium savings, as insurers offer premium breaks for package policies.
How can businesses in Massachusetts get quotes for general liability insurance?
For assistance with comparing general liability insurance quotes, contact the independent insurance agents at Norwood Insurance Agency. Because we're an independent insurance agency, our agents can help you compare quotes from several different insurance companies that operate in Massachusetts. Our agents also have the expertise required to help you determine which of the available policies will be best for your situation.
Get a quote from insurance specialists!