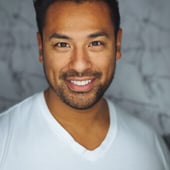 Homeowners Insurance from Massachusetts Agents
What is it?
Homeowners insurance helps protect primary and secondary residences from damage. Most policies protect possessions and policyholders, too.
Who needs it?
The vast majority of homeowners should purchase home insurance. Few could afford to replace their residence if it was destroyed, and many people are even required to carry the insurance.
Possible Coverages
Dwelling Coverage

Secondary Structure Coverage

Personal Property Coverage

Loss of Use Coverage

Personal Liability Coverage




What is homeowners insurance?
Financially recovering from the house damage that a disaster can cause is extremely difficult at best, and more often downright impossible for the average resident. Homeowners insurance can help Massachusetts residents financially recover from the cost of a major disaster.
In addition to providing coverage for a house, homeowners insurance policies usually also offer protection for belongings, and liability protection for the policyholder. These are basic protections that almost all homeowners need.
What Massachusetts residents need home insurance?
Because few people could recover from a major disaster or expensive lawsuit, most Massachusetts residents should have home insurance. This includes residents who own single-family houses, as well as residents who have duplexes, mobile homes, condominiums and secondary residences. It also people who live out-of-state but maintain a residence within Massachusetts.
Homeowners who have primary and/or secondary mortgages are often required by the terms of their mortgage to carry at least enough home insurance to cover the lender's interest in a home. Should a homeowner fail to maintain the minimum required coverage, the lender may purchase the coverage and pass the cost onto the homeowner. Lender-purchased coverage is rarely as affordable as coverage that homeowners purchase themselves.

What protections do insurance companies offer through homeowners policies?
The multiple protections that homeowners policies typically offer a provided through several different coverages. Some of the most common coverages are:
Dwelling Coverage: Normally covers the main house on an insured property
Secondary Structure Coverage: Normally covers other structures (e.g. detached garage, guest cottage)
Personal Property Coverage: Normally covers personal possessions (e.g. electronics, furniture, dishes)
Loss of Use Coverage: Normally covers the cost of other lodging if a house becomes uninhabitable after a disaster
Personal Liability Coverage: Normally covers a range of common liability lawsuits
An insurance agent who knows homeowners policies well can go over all of these coverages, along with others that may be available.
Are floods covered by homeowners policies?
Homeowners policies usually don't cover flooding, leaving most residents who need coverage for the risk to purchase it through a separate policy. The National Flood Insurance Program makes flood insurance affordable for residents who have houses in high-risk areas. An insurance agent who assists with homeowners policies can check whether a house qualifies for this program.
What are the codes insurance companies use for homeowners policies?
Insurance companies commonly use codes across most types of insurance, with each code correlating to a particular type of policy. The specific terms of policies can vary, but most policies with the same code are generally intended to provide similar protection.
Some of the codes used for homeowners policies are as follows:
HO-1: May provide only limited protection for typical single-family houses
HO-2: May provide slightly more protection for typical single-family houses
HO-3: May provide protection against property damage & unexpected legal liabilities
HO-4: May provide protection to renters of property
HO-5: May provide broad protection for typical single-family houses
HO-5: May provide additional protections on an open peril basis with replacement costs
HO-7: May provide protection for mobile homes
HO-8: May provide protection for older houses
The first couple of these codes are frequently underwritten as named-perils policies, covering only the risks specifically listed within the policies' terms. The latter ones tend to be open-perils policies that cover any risk other than what's explicitly excluded. Open-perils policies provide broader protection most of the time.

How can homeowners save on insurance?
Insurance companies offer many ways to lower homeowners insurance premiums. Some of the most widely available are discounts for:
Bundling policies together

Remaining with an insurance company

Switching to a new insurance company

Installing qualified security measures

Paying premiums in full
Even more important than these, homeowners should compare coverages, premiums and discounts with an independent insurance agent. Independent agents are able to look at quotes from multiple insurance companies. They have the freedom and knowledge necessary to accurately assess different policies' protections and costs.
How can residents get quotes for homeowners insurance?
For assistance with homeowners insurance, contact the independent insurance agents at Norwood Insurance Agency. Our agents are well-versed in these policies, and have helped many Massachusetts residents get robust protection for their houses. We're ready to assist you as well.