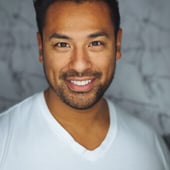 Professional Liability Insurance from Massachusetts Agents
What is it?
Professional liability insurance covers professionals when they mess up. From forgotten deadlines to missed incisions, the insurance may extend to many different errors.
Who needs it?
Most professionals could make a significant error, and thus might benefit from having professional liability coverage. Policies are available for many different lines of work.
Coverages
Professional liability policies usually cover attorney fees, court fees and settlements arising from valid claims. Compensation usually begins being distributed when a covered lawsuit is filed.
What is professional liability insurance?
Professionals are expected to apply their expertise correctly, and they might be held financially accountable if they fail to do so. One way that Massachusetts professionals can protect themselves when they make certain mistakes is by purchasing professional liability insurance.
Professional liability insurance is a specialized commercial insurance for professionals who apply specific knowledge and/or skills. Like with other liability coverages, this insurance will normally help pay legal costs and settlements associated with covered lawsuits.
Who in Massachusetts should purchase professional liability coverage?
Almost any professional working in Massachusetts may want to consider purchasing professional liability coverage. Policies are readily available for many different fields, such as the following:
Medical (doctors, physician assistants, nurses, paramedics, EMTs)

Legal (lawyers, paralegals, legal secretaries)

Finance (financial advisors, financial planners, CPAs, accountants, bookkeepers)

Real Estate (real estate agents, real estate brokers)

Construction (engineers, architect, builders, remodelers)

Trades (plumbers, electricians, carpenters, landscapers)
An insurance agent who's familiar with the details of this insurance can help professionals find coverage that's suitable for their particular work.

What is medical malpractice insurance?
Medical malpractice insurance is professional liability coverage for professionals in healthcare. Depending on a provider's particular coverage needs, these policies might cover both errant advice and mistakes made when rendering services. The policies frequently have high limits, because a mistake can directly and significantly impact patient health.
Doctors normally are required by law to maintain at least minimum levels of medical malpractice coverage. Mid- and lower-level providers might need the coverage, too.
What is legal malpractice insurance?
Legal malpractice insurance is professional liability coverage for those in the legal field. The insurance may cover errant legal advice, missed court proceedings or other risks, depending on a policy's particular terms. Limits are sometimes high, as a mistake in a trial can prove costly.
Law firms, lawyers, paralegals and legal secretaries might all want legal malpractice coverage.
What is E&O insurance?
Errors and omissions insurance is for professionals who mainly offer advice to clients. The insurance may be suitable for finance and real estate professionals, and contractors might want it for when they give advice. Legal malpractice is a specialized form of E&O insurance.
What is D&O insurance?
Directors and officers insurance is for professionals who lead organizations, including both for-profit businesses and non-profit groups. D&O insurance may provide coverage if a leader makes a mistake that costs their organization dearly.
Do professionals receive professional liability coverage from their employers?
Professionals who work as traditional employees often receive at least some professional liability coverage from their employer. Any coverage afforded may be limited, however, and not all employers do offer coverage.
Therefore, professionals who are employees should carefully review their situation with an insurance agent who knows professional liability policies well. A knowledgeable agent will be able to make an informed recommendation as to whether additional coverage should be purchased for a given situation.
How can Massachusetts get professional liability insurance?
For assistance with professional liability insurance, contact the independent insurance agents at Norwood Insurance Agency. Our agents will help you compare policy options from several insurance companies in Massachusetts, and we have the skills necessary to help you identify the best policy that's available to you.