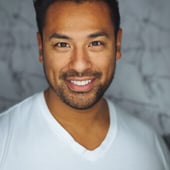 Workers Compensation Insurance from Massachusetts Agents
What is it?
Workers' compensation protects against claims arising from most workplace injuries and illnesses. When a worker is injured, the insurance can help both the employee and the employer.
Who needs it?
With few exceptions, Massachusetts businesses that hire employees are required by state law to carry workers compensation insurance.
Coverages
Coverage for Lost Wages

Coverage for Medical Expenses

Coverage for Deaths
What is workers compensation insurance?
While workplace injuries are more common in some industries than others, they're a commonplace risk across sectors and businesses. Should an employee be injured while on the job, workers compensation insurance may protect Massachusetts businesses from resulting lawsuits.
Workers compensation insurance premiums are almost always paid by employers, but the benefits extend to employers and employees. Employers often are shielded from potentially costly lawsuits when claims are filed, and employees usually receive compensation much faster than when a lengthy lawsuit would pay.
What Massachusetts businesses should purchase workers comp insurance?
Most Massachusetts businesses that hire employees are legally required to carry workers comp insurance, and failing to do so can expose businesses to possible lawsuits and fines. In addition to meeting a legal obligation and mitigating lawsuit risk, purchasing workers comp is also a way to do right by employees.

What sorts of claims does workers comp insurance extend coverage to?
Workers comp insurance normally covers many workplace injuries and illnesses. Covered claims may include sudden incidents, such as machine-caused injuries or poison-caused illnesses. Repetitive motion injuries and illnesses from long-term exposure are often also covered.
In addition to injuries and illnesses, deaths from workplace accidents typically also fall within the scope of a policy's protections. An insurance agent who specializes in workers comp insurance can review exactly what a specific policy will and won't cover.
What are the insurance codes used for workers comp?
Workers comp policies typically classify workers into various categories according to a system of codes. The National Council on Compensation Insurance (NNCI) defines these categories using four numbers for each category. The following are a few examples of codes and the corresponding categories of workers:
8803 is for accountants and financial auditors

2041 is for cocoa and chocolate manufacturers

0005 is for farms that act as nurseries

8829 is for nursing and convalescent homes

7038 is for smaller sightseeing boats
Some NNCI codes are highly specific. For instance, 5190 is limited to Christmas/holiday decorators that do exterior decorations. Code 2143 is narrowly defined as cider manufacturers.
A knowledgeable insurance agent can help businesses ensure their employees are properly classified. Ensuring proper classification is essential for making sure that premiums are correctly calculated, as premiums are largely based on employee classification.
Why do workers compensation insurers audit policies when they end?
Workers compensation insurers often conduct audits when these policies' terms expire. The purpose of an audit is to confirm that premiums were correctly charged, and the audit may result in a balance bill or premium refund.
When workers compensation policies are underwritten, the premiums are estimated according to information that the policy-holding business provides. Personnel and salary changes can change while a policy is in effect, and these might increase or decrease premiums. Any difference between what was estimated and what actually should be charged will be corrected during a policy audit.
How can Massachusetts businesses get quotes for workers compensation insurance?
For assistance with workers compensation, contact the independent insurance agents at Norwood Insurance Agency. Our Massachusetts agents are able to help you compare quotes from multiple insurance companies, since we're an independent agency. Our team also has the expertise necessary to help you determine which workers compensation insurance policy best suits your business's needs.