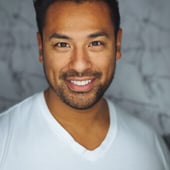 TFA International
Data Networking and Security – Let Us Help Increase Speed & Reduce Risk!
Networking & Security
Endpoint security, Wireless, IDS/IPS, Event Correlation, and the list goes on...
Security is complicated and the protection of your company's critical assets are as important to us as they are to you. Whether it's assessing your current security posture, assisting you with the right course of action or technology evaluation, selection and implementation we will ensure your success. TFA can bring the experience and knowledge to help you protect your company.
TFA has experience deploying advanced network infrastructure solutions. We specialize in designing and implementing core voice and data networks utilizing traditional routing and switching technologies as well as advanced security, wireless/mobility, and Unified Communications.
TFA can assist you from assessment through implementation for all of your communication needs. From a new branch office to a complete upgrade of your company's voice, data, mobility and messaging needs, TFA can bring the expertise to ensure a smooth implementation.
Interested in a 30 minute network security consult?