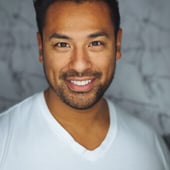 TFA International
Take our 7 question quiz below...If you answer NO, please contact us!
Virtualization Strategies
P2V, VDI, VMaaS, VM for DR...
TFA will review your current capabilities for efficiency of your full virtualization deployment from functionality, licensing, and support options to ensure you are getting the value of what you have and optimization opportunities to invest in with the highest levels of ROI.
Ask yourself these 7 questions:
Are you fully virtualized to the maximum extent?
Are you comfortable with your software utilization and compliance with your entitlements?
Do you have the right licensing structure in place?
Are you getting the maximum utilization possible from your physical servers?
Am I in compliance for all my licenses and do I have controls to avoid audits?
Have you ever been audited?
Is there a more efficient way?
Did you answer "No" or "Not sure" to any of these questions?
If so, let TFA help you get the full picture of your virtualization environment. We will deliver a detailed virtualization assessment that will include potential areas for cost savings, areas of risk, consolidation plays, and operational efficiencies.
Get the insights you need now. Fill out the form to schedule your first step to an optimized and financially efficient virtualization environment.
Sign up for our 30 minute virtualization health check